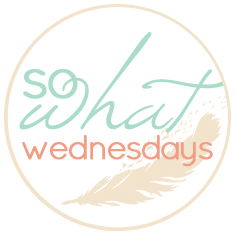 So what if...


I felt like throwing up my Doritos during my first night back to spin in months!




I already have baby fever in anticipation of one of my best friends having her sweet little girl today.

I hate Candy Crush right now. I'm stuck on level 391 and it's apparently impossible to beat. I quit!
I don't want to wash my jeans for fear that I won't be able to shimmy into them once they're dried.
The "White Chicks" gifs above made me laugh way harder than they should have. I'm sorry. It was 2 am and I might have been delirious.
I'm a little sad that I don't have any ice cream or cookies left in the house. I'm sticking to my word that I won't buy anymore!
I'm terrified that I'll never get back into running.
My living room is still in the mess it was in yesterday. They're just going to wake up and destroy it again.
So. What.
..........................................
Go check out Candace over at
The Fun Fat Chick
who is working on her goal to be happy and healthy! She's a wife and a mom to the cutest little blonde baby girl! Candace is a teacher who's getting back into the routine as school starts, and working out the logistics of morning workouts and meal planning. I need some new recipes in my life, so I can't wait to see what she has planned! Follow her blog
HERE
and find her on Instagram and MyFitnessPal with the username cdecker0.